There is no understating the importance of chemical management. To that end, our photo lab suppliers are here to provide the necessary assistance with all of your chemical management needs. We have been assisting clients in the photographic, NDT, printing, X-ray, and reprographic industries for over 35 years now, building quite a name for ourselves in the process.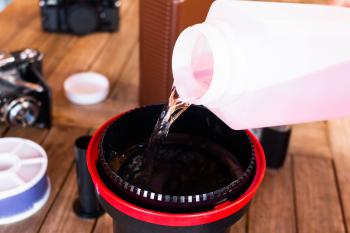 That's because we go above and beyond to ensure that our clients receive the proper assistance. While chemical management is not always closely associated with the aforementioned industries, that does not mean it should ever take a backseat.
The hazards associated with photography, NDT, printing, X-ray, and reprographic work must be addressed in the most proactive manner possible. By taking the time to establish proper chemical management protocols, our clients are taking one of the most crucial steps available to them to protect themselves, their photos, and their photo lab supplies.
Don't make the mistake of waiting for an issue to arise before speaking with our team of chemical management professionals. During the course of our time working in chemical management, we have been through it all, and we have seen even more. We will address any concern you may have as efficiently as possible.
When it comes to matters this pressing, time is always of the essence. We understand your level of urgency and will work diligently to provide the necessary solutions. This is why we have managed to build such a sterling reputation for ourselves.
Climax Photo has been a distributor for Hydra International's line of products for the Photographic, NDT, Printing, X-ray and Reprographic industries for more than 20 years.
We offer the complete range of products with no minimum quantity purchase required. Contact us today!